Welcome to Barnjemms RagaMuffin
LATEST NEWS - MAY 2021
We have a litter due in June 21
Please contact us to be added to our waiting list.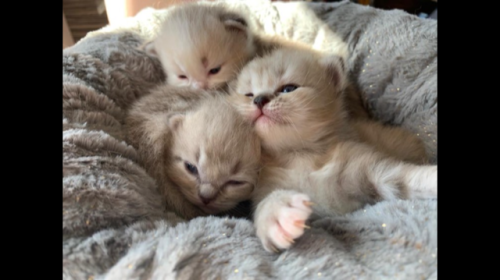 For all Barnjemms enquiries please call
Call Rachel for information on 01536 760585 or 07946 385 985
ABOUT ME
I am a small and select breeder of rare RagaMuffin Cats
I live in Desborough, Northamptonshire and my kittens are raised as part of my busy family with children and a dog in our loving home. As a result they have exceptional personalities and confidence.
I have been breeding since 2010 and have been lucky enough to have my first litter of RagaMuffin kittens in 2012.
I am a member of the UK RagaMuffin Cat Society (UKRCS)
All my kittens come with a full set of vacinations, a vet check, a 5 generation pedigree with 4 weeks free Pet Plan insurance.
They are all registered with the GCCF and the RagaMuffins come from PKD and HMC clear cats.
Kittens are only sold to the best homes at 13 weeks of age.
RagaMuffin kittens are sold as pets only
As soon as a kitten is booked and a deposit of £150 is paid the kitten will then become sold, this deposit is non refundable unless for what ever reason the breeder can not provide you with the kitten of your choice.
The best time to view kittens is after 6-8 weeks old.