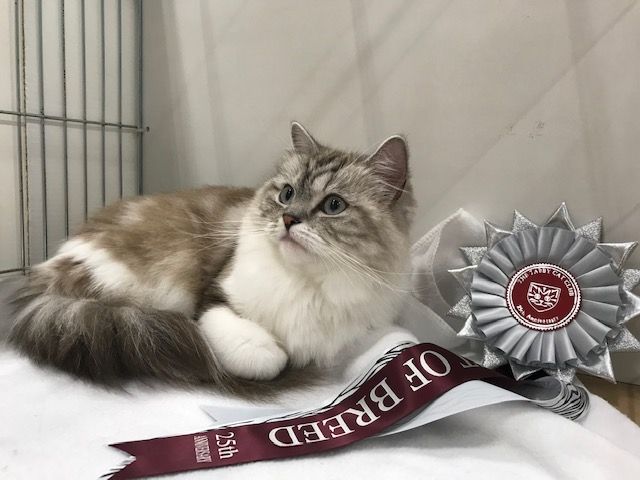 Champion Barnjemms Awesome Annie (LILLY)
Brown and Silver Tabby with White
Lilly is sassy lady - very pretty and sweet natured! She is on her way to being a Grand Champion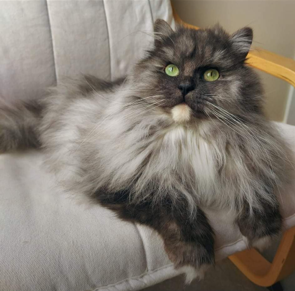 Black Smoke with white
Echo has the sweetest of natures, not a bad bone in this one's body - simply adorable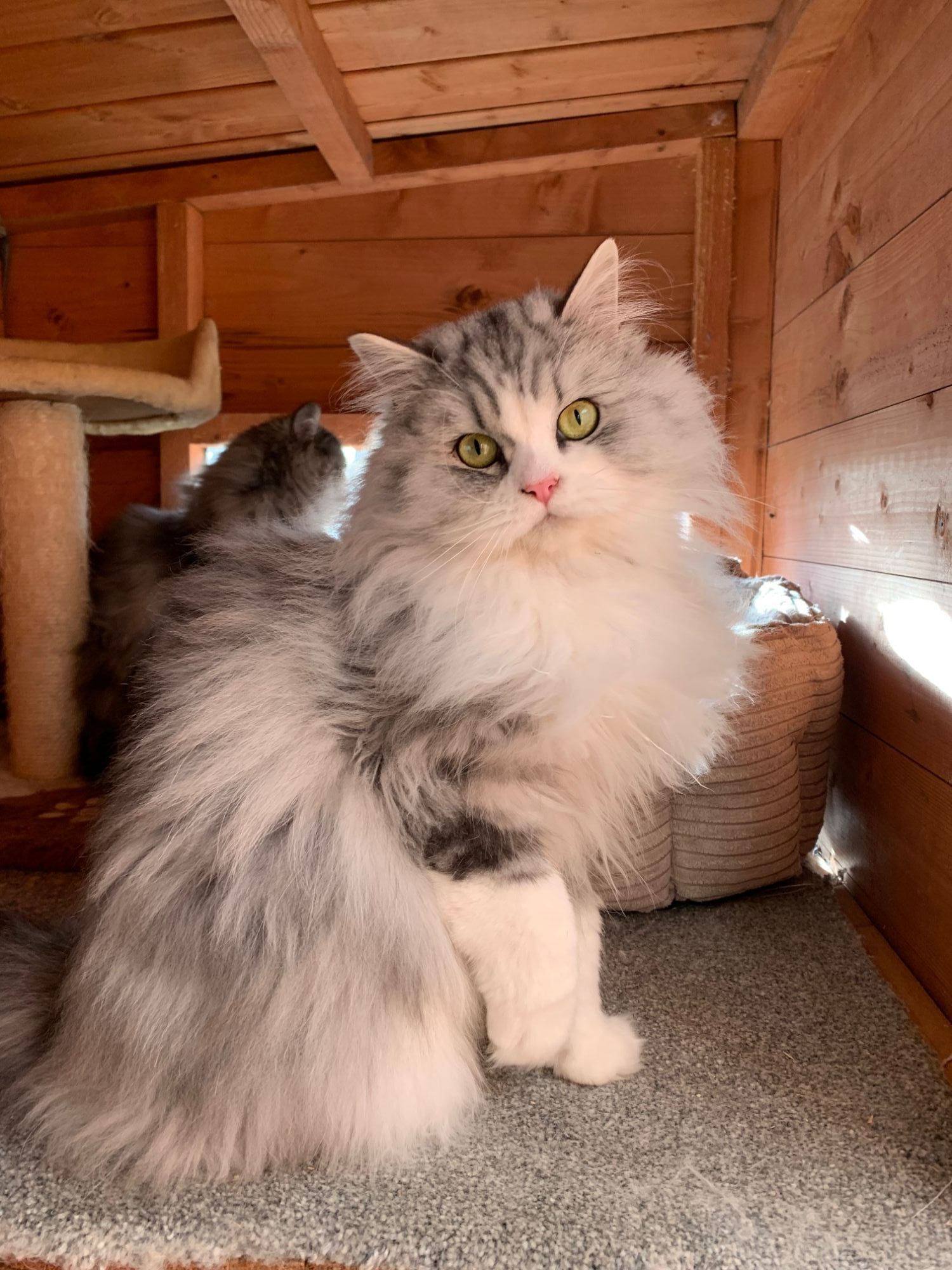 Luvumcats Lunar Eclipse (LANA)
Silver Tabby and White
This is Echo's kitten, Lana is a smaller lady with a playful and loving nature - a cuddly bunny cat!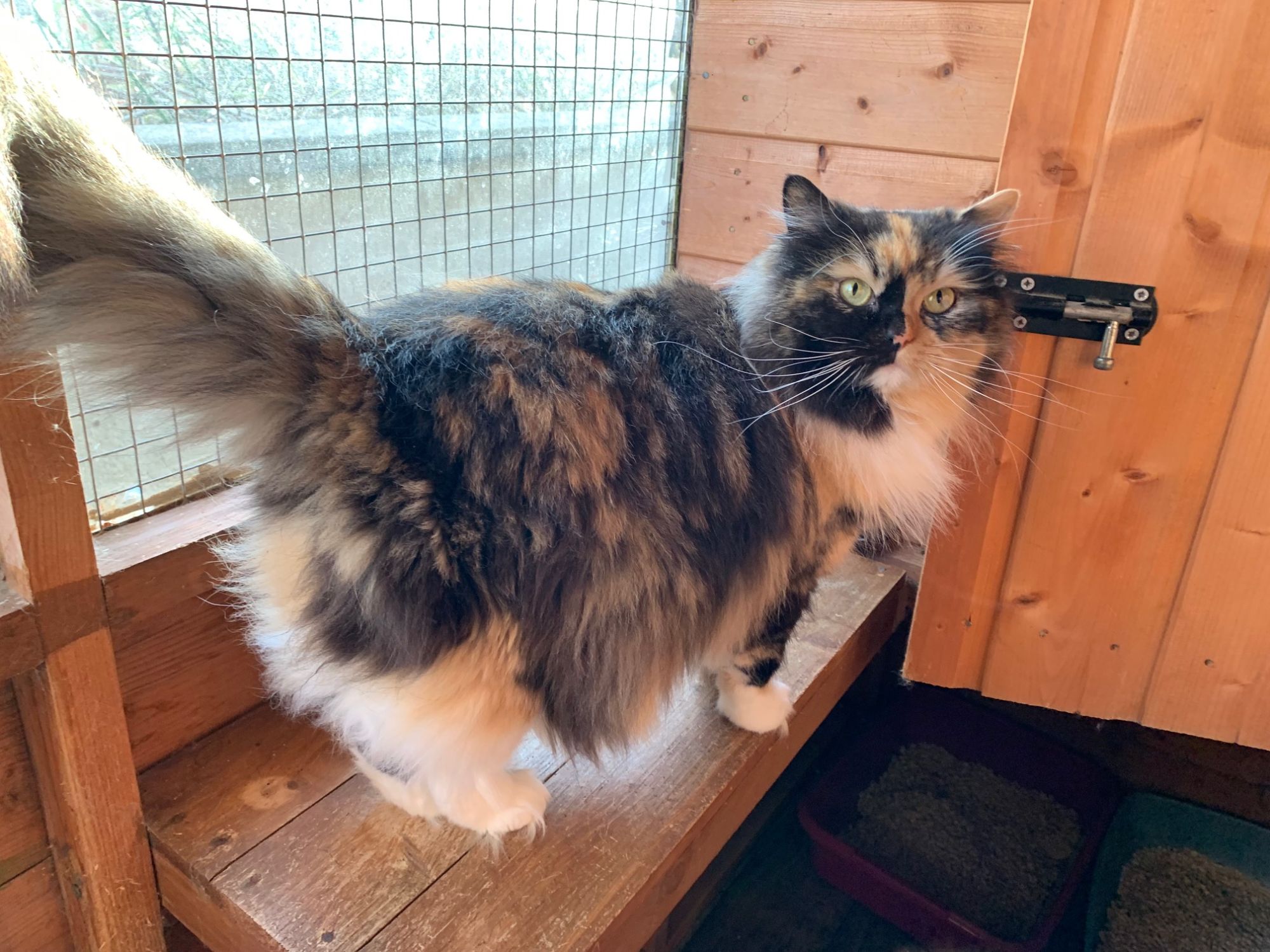 Luvumcats Tina HeadTurner (TINA)
Black Tortie with White
Tina will retire in 2022. She has also done well on the show bench and is a confident girl with amazing head and personality to match!